FINANCING OPTIONS
We have partnered with Wick Buildings to provide you with financing options. Explore affordable financing options for your post-frame project by contacting any of the organizations listed. With many years of experience financing post-frame structures, they will help you find the right financing for your project.
Each has a long history of providing affordable financing for garages, horse barns, agricultural buildings, commercial projects and more.

Wick Buildings has partnered with Acorn Finance to provide you with affordable payment options for your building project.
Easy, on-line application process
Personal loans up to $100,000
Commercial loans up to $5 million
Receive funds in 1 to 2 days
Pre-qualify with no impact to credit score

Allison Leasing Company can provide you with:
Competitive rates
Flexible terms
Quick and easy application and funds disbursement process
CONTACT
Allison Leasing Company Doron Bonnie, National Sales Manager 402-434-7191 or 800-405-3273 doron@allisonleasing.com

Compeer Financial can provide you with:
Competitive rates
Flexible terms
Quick and easy application and funds disbursement process
CONTACT
Compeer Financial Bill Pfingsten, Senior Leasing Specialist & Loan Officer 507-208-3293 or 844-426-6733 bill.pfingsten@compeer.com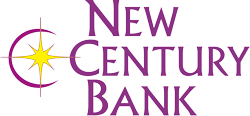 New Century Bank can provide you with:
Competitive rates
Flexible terms
Quick and easy application and funds disbursement process
CONTACT
New Century Bank Anthony Padgett, Loan Officer 785-532-9066 or 888-235-7976 apadgett@newcenturybankna.com